Things Go Wrong For Me (when life hands you lemons, add vodka) is a multiple-award-winning memoir of Rodney Lacroix's haywire life thus far. From his childhood, through the raising of his own kids, to his vasectomy and post-divorce world … this book is more than just a culmination of outrageous stories woven into a cohesive narrative, it's a testament for the "little guy."
In this case, literally. Rodney is 5'3". He's very little. Almost tiny. Bank tellers offer him lollipops. He makes holiday money wearing green stockings and fake ears.
But even though he's small in stature, his stories and the laughs that accompany them are definitely BIG.
There's no doubt, if you enjoy snorting milk through your nose, and you're drinking milk right now … you're going to love this book.
Finalist – 2013 Next Generation Indie Book Awards (Humor)




Finalist – 2013 National Indie Excellence Book Awards (Humor)
Paperback: 242 pages
Publishing Date: Dec 14, 2012
Language: English
Inside: Color
ISBN-10: 0982772025
ISBN-13: 978-0-9827720-2-7
Price: $15.99, $3.99 ebook
or Get your autographed copy from us. $15.99 plus $2 shipping.
US Addresses only – International will cost extra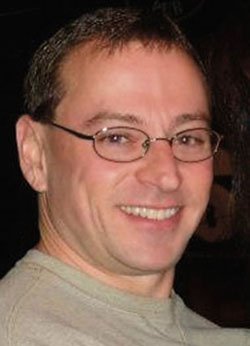 ---
See What Reviewers Have To Say About Things Go Wrong For Me
---
"Rodney Lacroix has created a wonderfully hilarious book, and also has a very fun name to say out loud."
Jenny Lawson
Author of NYT Bestseller, Let's Pretend This Never Happened
---
"A hysterical book written by a man with no filter, a vasectomy and a name like 'Rod?' I'm all over it."
Jenny McCarthy
NYT Bestselling Author, TV personality, Cougar Raper
---
"Rodney's book is absolutely, hands-down hilarious. And now I hate him because his book is funnier than mine and for that, he must die. That sound you hear is his ex-wife cheering …"
Suzy Soro
Comedian and Author, Celebrity sTalker
---
"As a fellow funny man, I can attest that people who make others laugh…are usually the saddest individuals. Rodney's book proves that he is both funny … and sad. I laughed, cried, and even did a number three, while rewriting the good parts as my own."
Kevin Barbare
Boston Radio Personality / Character Voice Over Talent / Comedy Writer Producer
---
"As a middle-aged woman, I can safely declare that Rodney's Things Go Wrong For Me is targeted to pre-pubescent boys with a penchant for juvenile delinquency and a fistful of Twinkies. Two words: I loved it."
Margaret Andrews
Author of Nanny Goats in Panties and Sticky Readers
---
"If things go wrong in your life, buying this book may be the first right thing you do. If nothing else, your life will feel right by comparison alone. Truly an awesomely funny book. (If Rodney serves chocolate at his book signing.. avoid it…)"
David M Beach
Actor / Comedian / Host of the LowDown
---
"Rodney draws you in with vibrant diction and illustrations. Before you know it your ass will be numb because you've read "Things Go Wrong for Me", cover-to-cover, on the toilet. Which is the only acceptable place to read it since you'll be pissing yourself with laugh-out-loud hilarity!"
Bo Sellers
Comedienne and Actress